Don't worry, this does not mean that the portal has something against you personally! It does mean though that you should go back and check your profile, you're most probably missing some information. Here are the most common omissions:
Languages:

Dear polyglots, make sure you've added the many languages you speak to your profile!
Skills:

Make yourself stick out of the crowd with your long list of impressive skills!
Academic experiences:

Please check that you've specified the subject(s) you studied, the study period, the study level and the location for

every

institution on your list.
Professional experiences:

Please also check that you've specified the job title, the organization, the dates and the relevant skills and areas of work for

every

experience on your list.
Date of birth:

Keep in mind that you need to be 18-30 years old to apply for AIESEC opportunities. Your birth date should reflect that! Double check that you put the correct date!
Edit Your Profile
If you're looking forward to uploading your resume!
Hang On, You don't have to do that!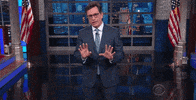 Your AIESEC profile would be your resume itself. You do not need to upload resume separately.
However for more information on how to edit or fill your profile please go through given link
How do I edit my account settings or profile?
If all this fails, please contact us using the adorable blue button in the bottom right of your screen! We will do our best to get you on your way to an unforgettable experience!
Help us Serve you Better by Answering one Simple Question!
https://www.surveymonkey.com/r/85WLGFC